»ila HOOK« Hock with mirror -supports up to 6 kg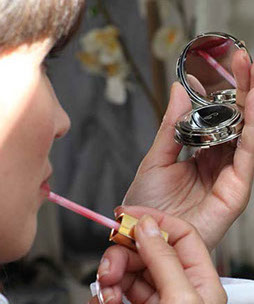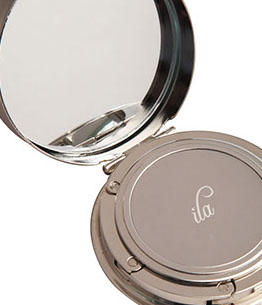 »Ila HOOK« A handbag's average contents total nearly £350, but ask any woman how they'd feel about losing theirs and the loss is about more than money. Address books, diaries, make-up, photographs, house and car keys, mobile phone, MP3 player... A stolen bag produces devastating consequences, which is why we devised the stylish, discreet ila Handbag Hook. Use it to hang your bag, keeping it off a dirty floor, and out of sight and reach of thieves.
Benefits at a glance:
Prevents thieves stealing your life
Pretty but sturdy to keep handbags off grubby floors
In-built mirror for checking make-up
Watch this video presentation from Jacqui Hames - a former UK Police Detective that served as a Detective in London for 25 yrs and now produces and presents crime items for media and has a passion for womens personal safety.
She is one of Britain's best-known real life Detectives having co-presented the BBC flagship show Crimewatch for 16 yrs presenting live TV appeals to solve some of the country's highest profile crimes.